Read more:

6

 min read

  〡  Year:

2020

 〡 

Project

:

Fictional new feature 

〡  Client: 

The Fork

 〡  Device:

Mobile app

  〡Duration: 1 week design sprin

t

 〡  Role:

User researcher, information architecture, visual user interface, prototyping.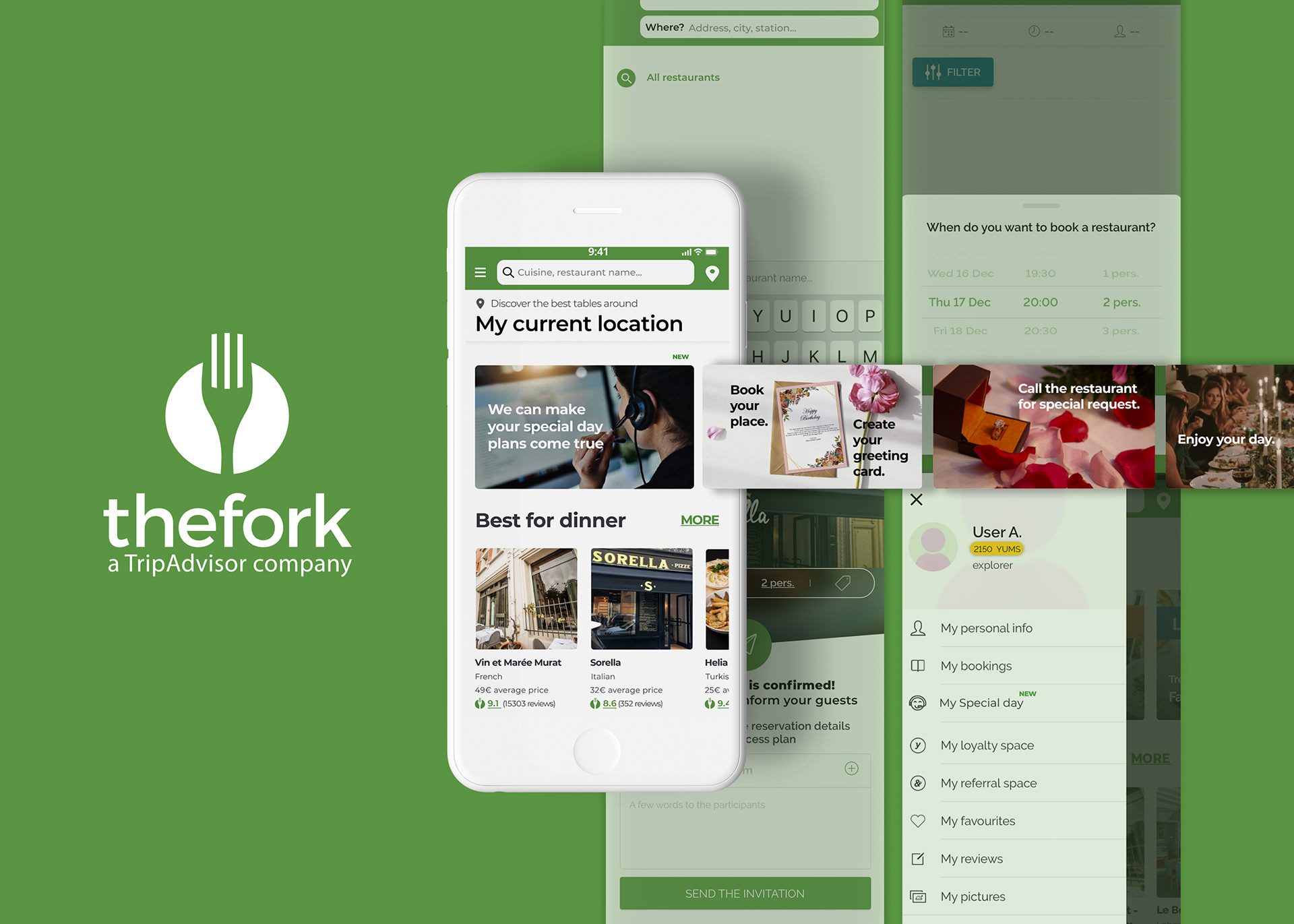 The Fork is  
a leading online restaurant reservation site, so
once you have downloaded the application on your phone, get signed up and start searching for available restaurants in the city you're in. Then just move ahead with the reservation. You

will

get a confirmation in your app also via email. With The Fork application, you don't need to print out anything or flash your phone at the hostess stand. Just walk in, give your name, take a seat, order, and enjoy your meal. Yes, it is an effortless way to reserve your table, indeed.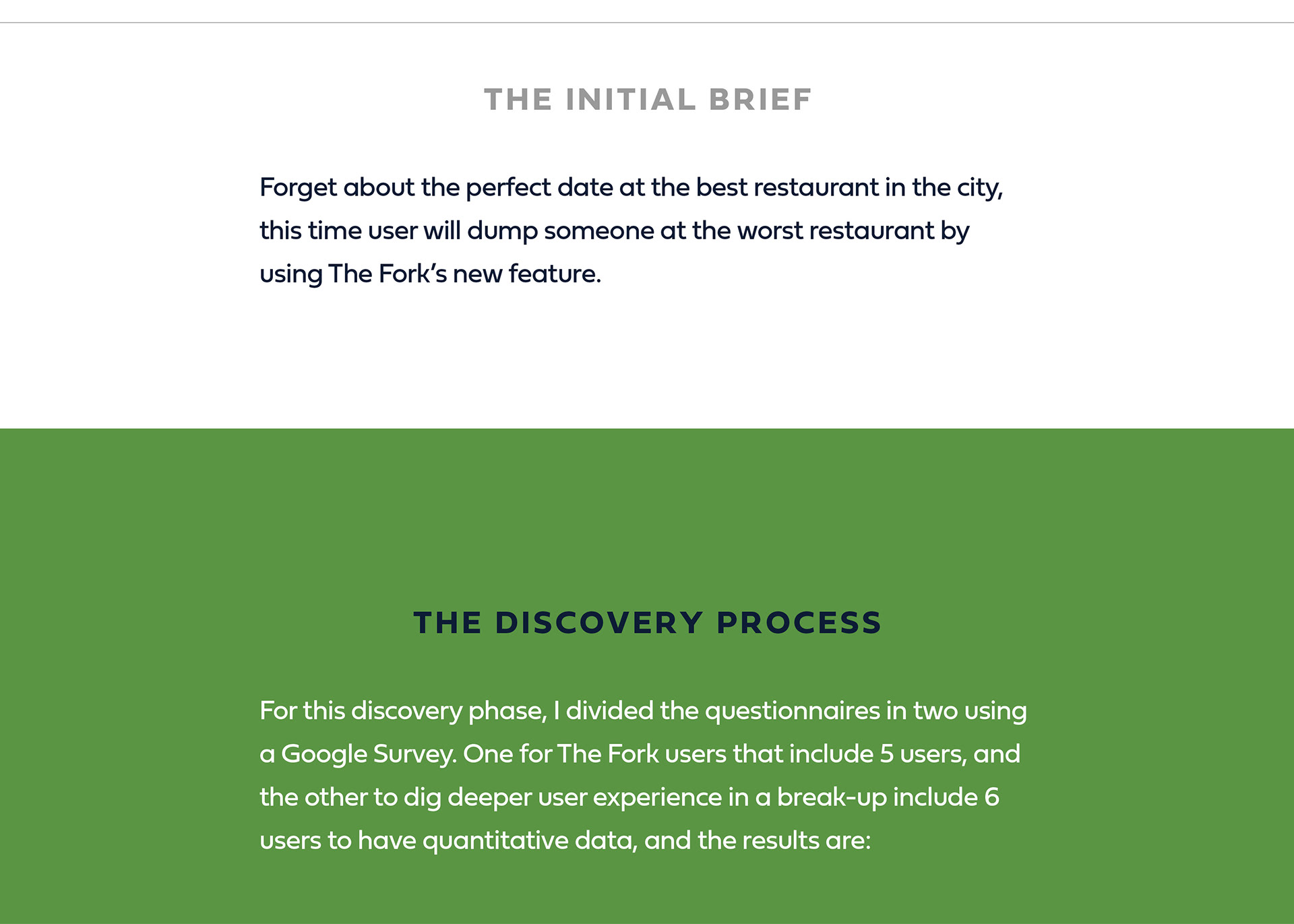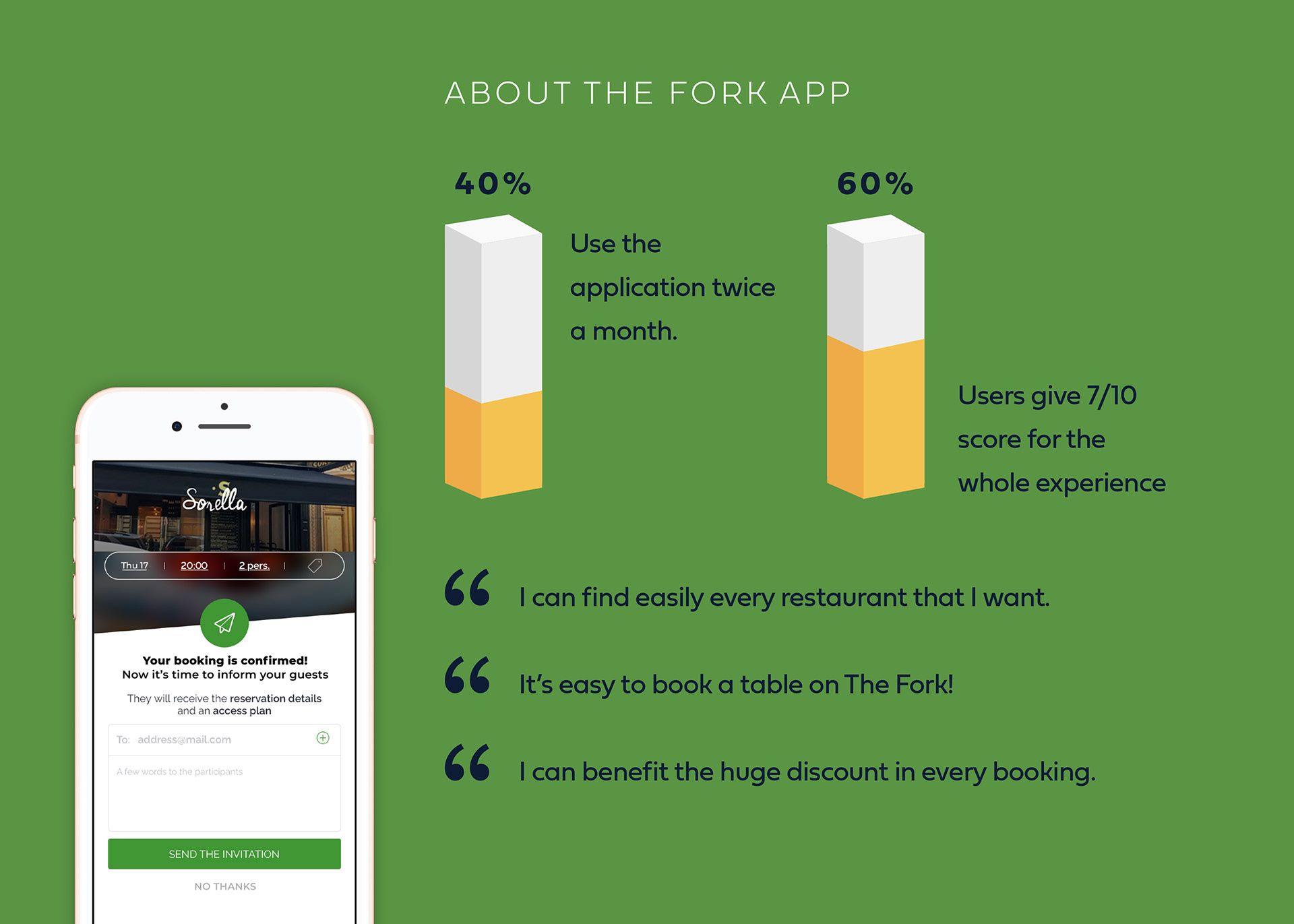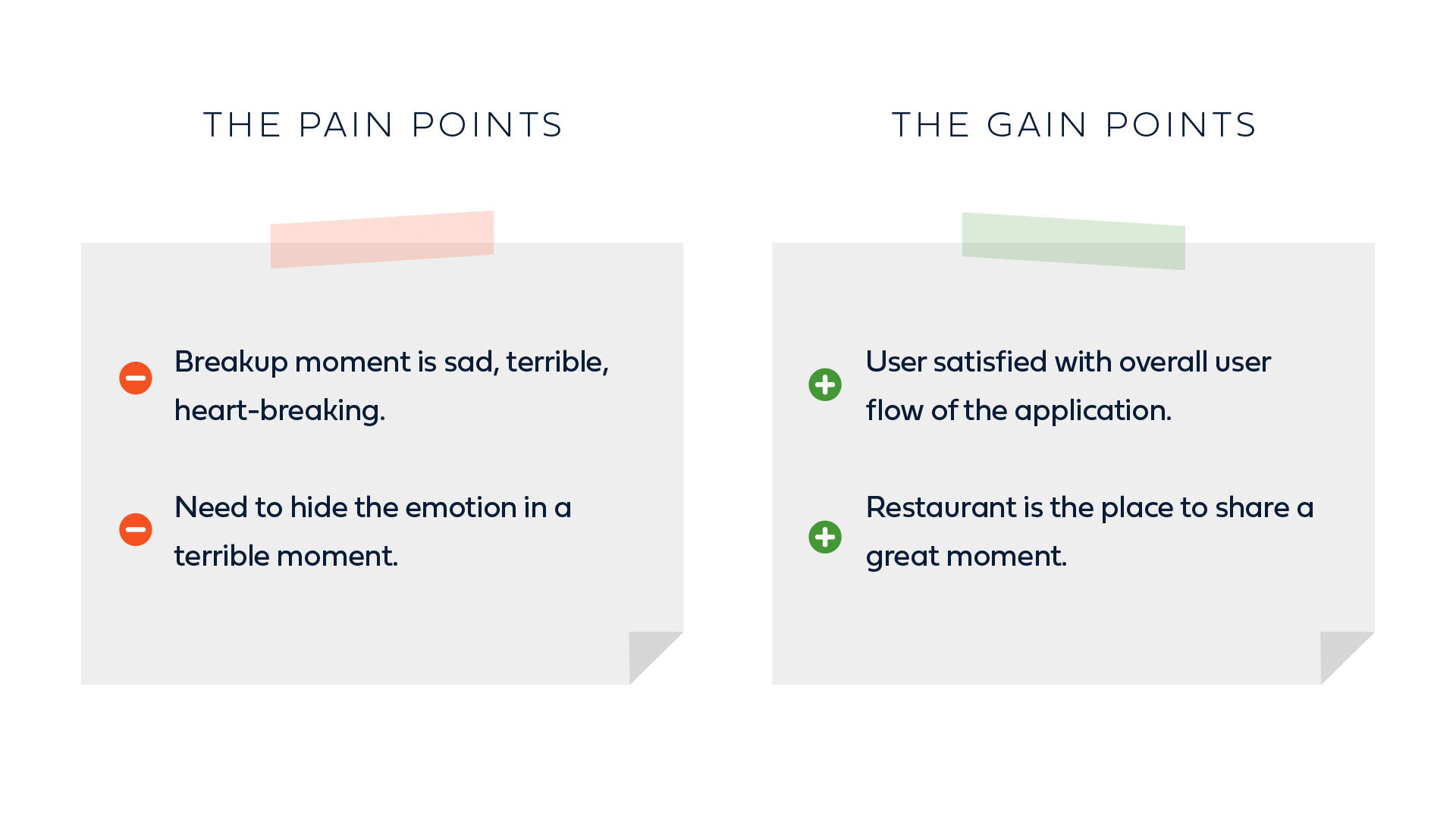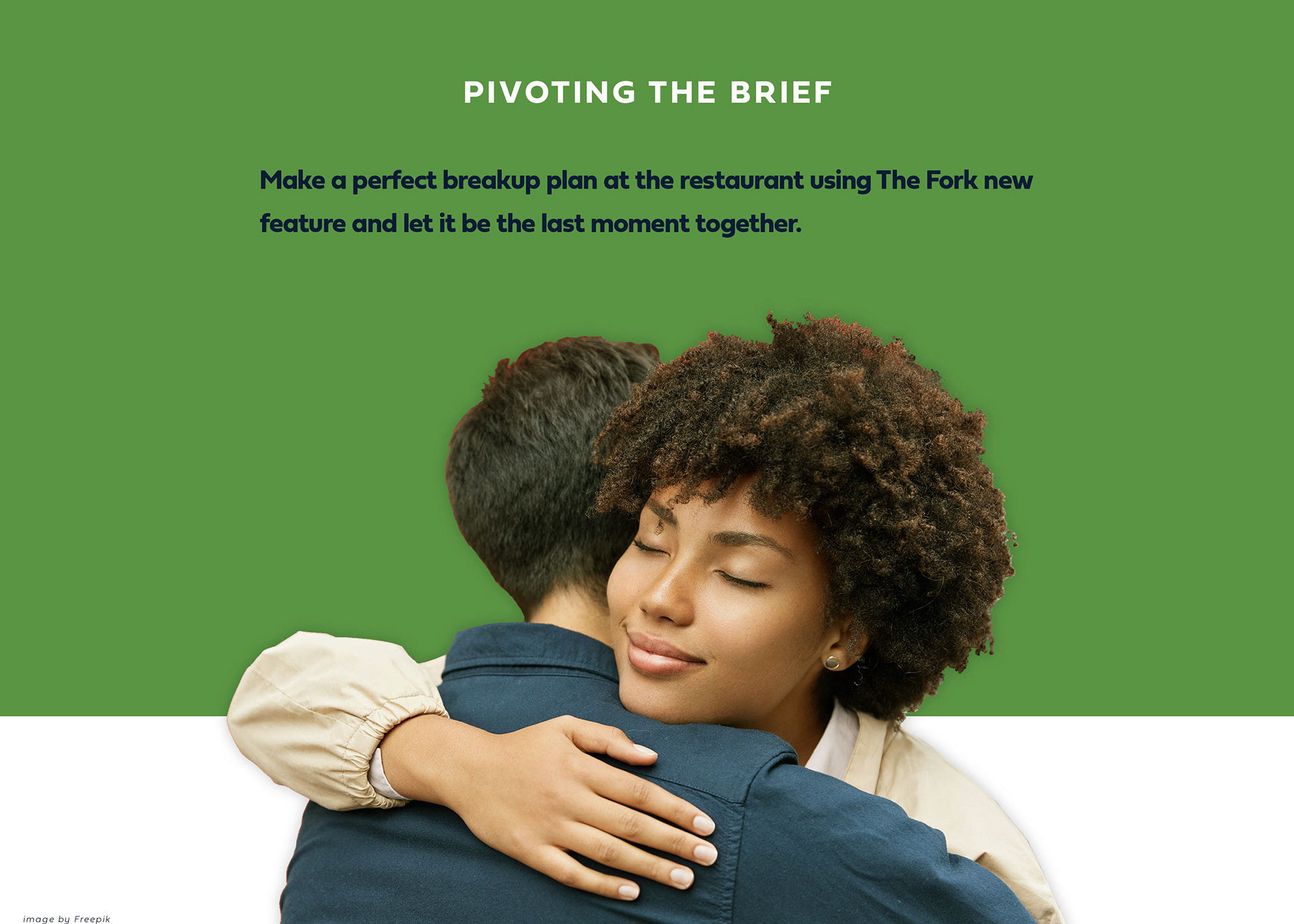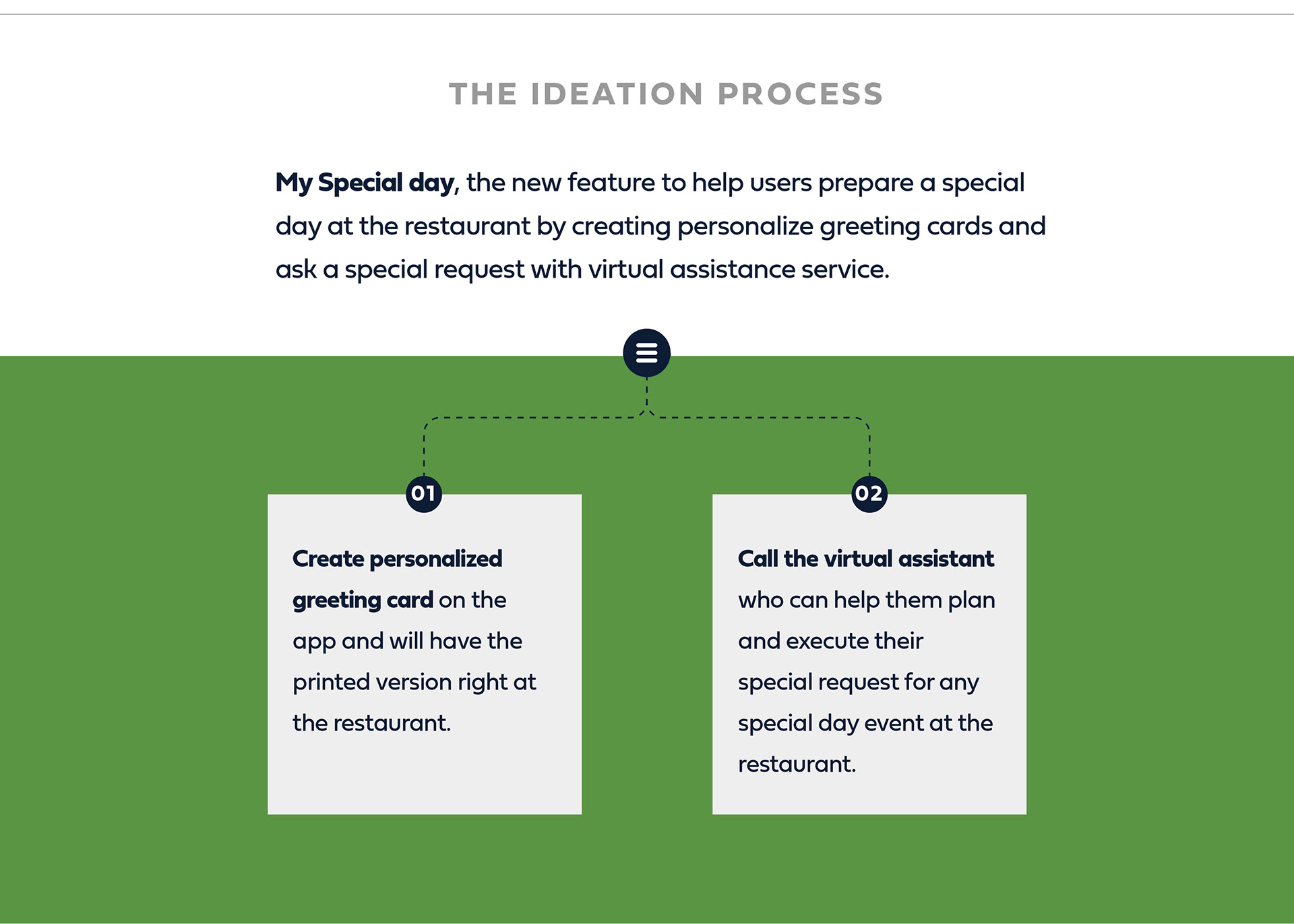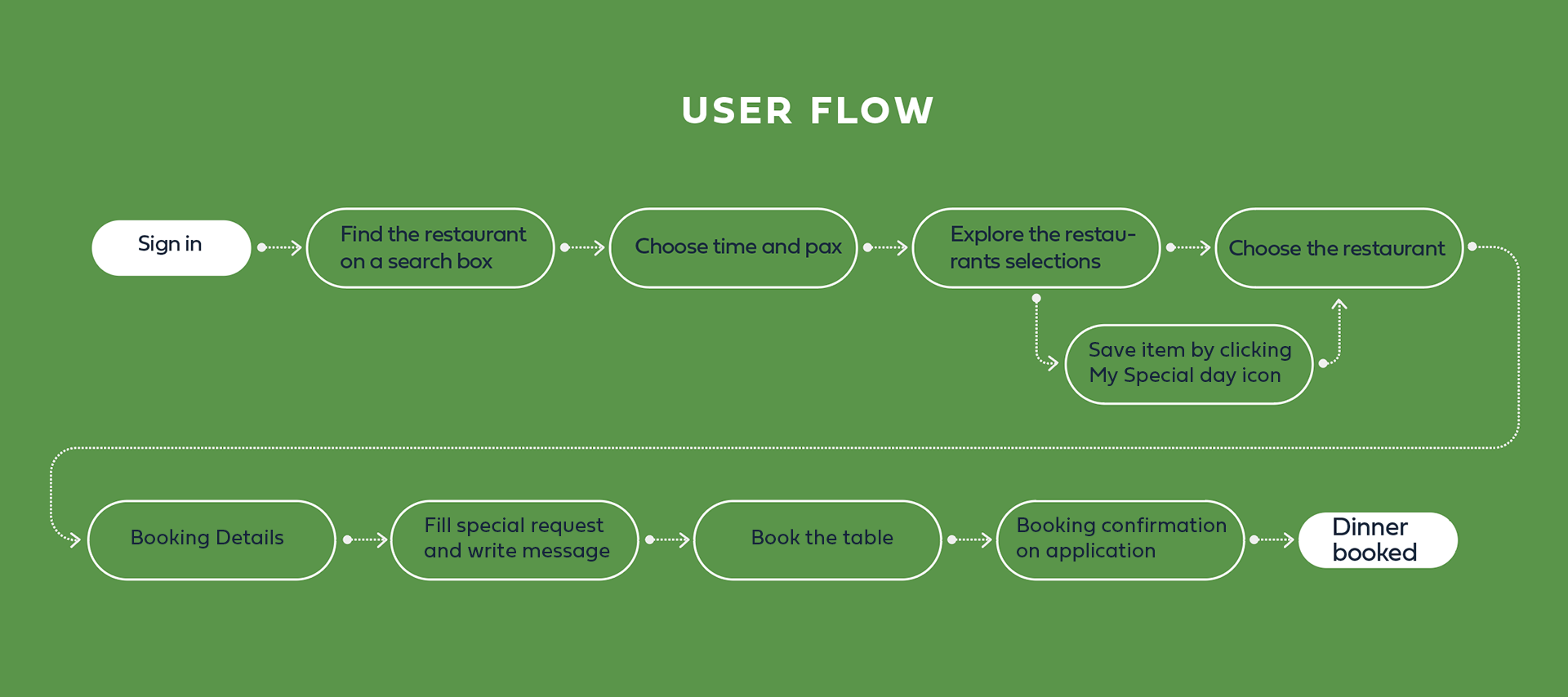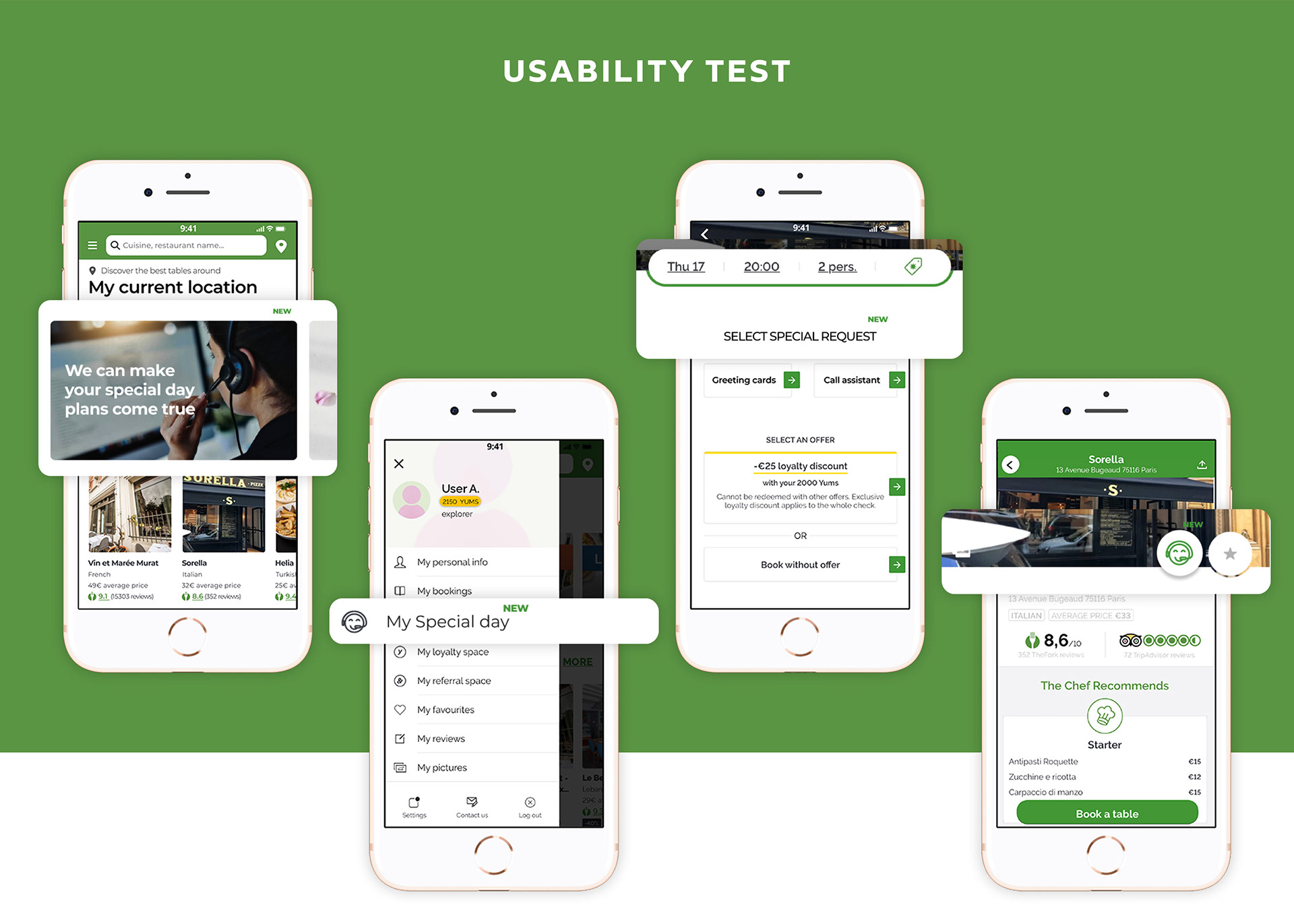 The results of usability test with with 4 representatives users:
○ Users didn't notice the new feature.
○ They book normally the table without asking for a special request.
○ User needs to get informed for a new feature.
○ User needs to have more option on special request.
To fix some problems in order to

improve

user experience by changing some elements on the user interaction design and adding the "new-end" on every new feature's pages to attract the user's attention.