Read more:

8 min read

  〡  Year:

2021

 〡 

Project

:

Improving online order platform

  〡  Client: 

Meet My Mama

 〡  Device:

Website - Mobile first

  〡Duration:

 2 weeks design sprint in duo

 〡  Role:

User researcher, information architecture, visual user interface, prototyping.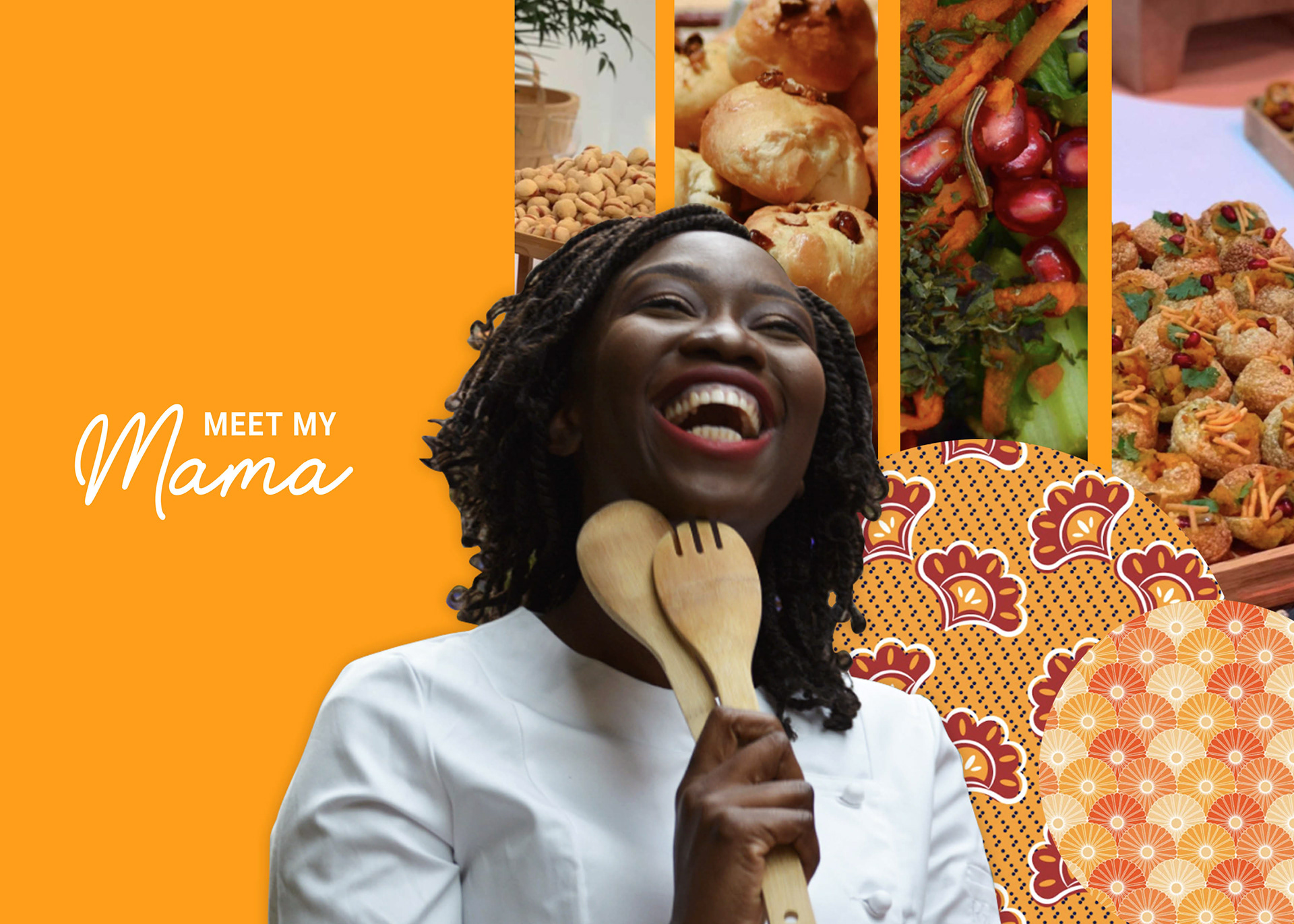 "When we value someone's talent, we give them the power to make their dreams come true."
Meet My Mama

is a French start up which brings up women from all over the world, all ages, nationalities, and all social backgrounds who are passionate about making lovely delicious food to be an e

xpert in the

field. 

Immerses their clients in a unique, tasty, and impactful experience around the world.
But since the pandemic hit, Meet My Mama has launched many different activities, such as ordering online, and they need to organize this activity
 on their w

ebsite in a clear way. 
Our mission for Meet My Mama is to improve the user and interface experience in one of their service, Vendredi de la Mama

for their B2C target audience.
Now let the case study begin:

In order to accomplish the mission, we worked with the Design Thinking method by dividing 4 work phases which are:

Empathize

to analyze and understand better the company and user's behavior, 

Synthesize 

to define the main problems, 

Ideate 

to achieve a better solution, and deliver a prototype format, 

Test and Iterate 

to ensure that our design solution meets user needs.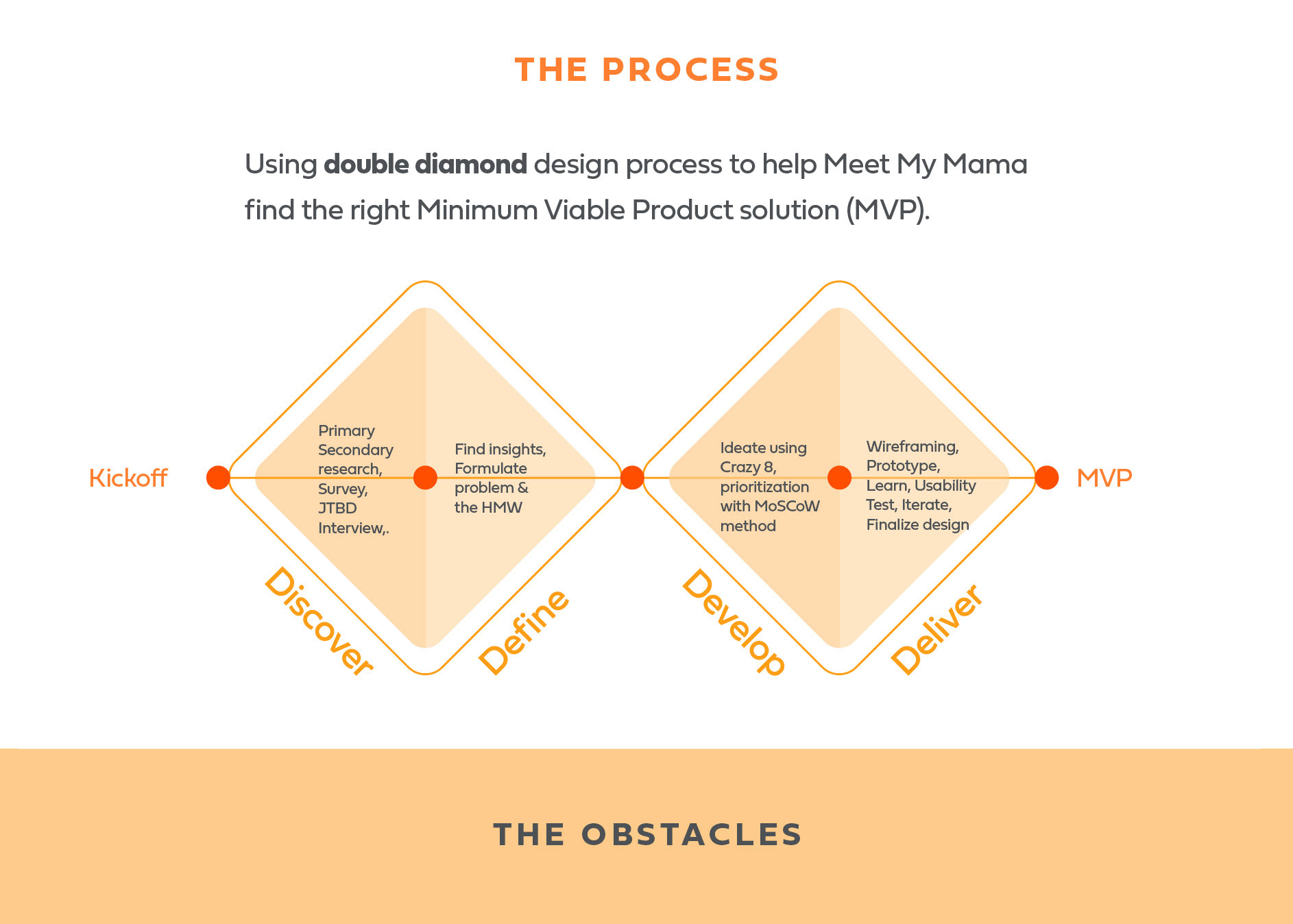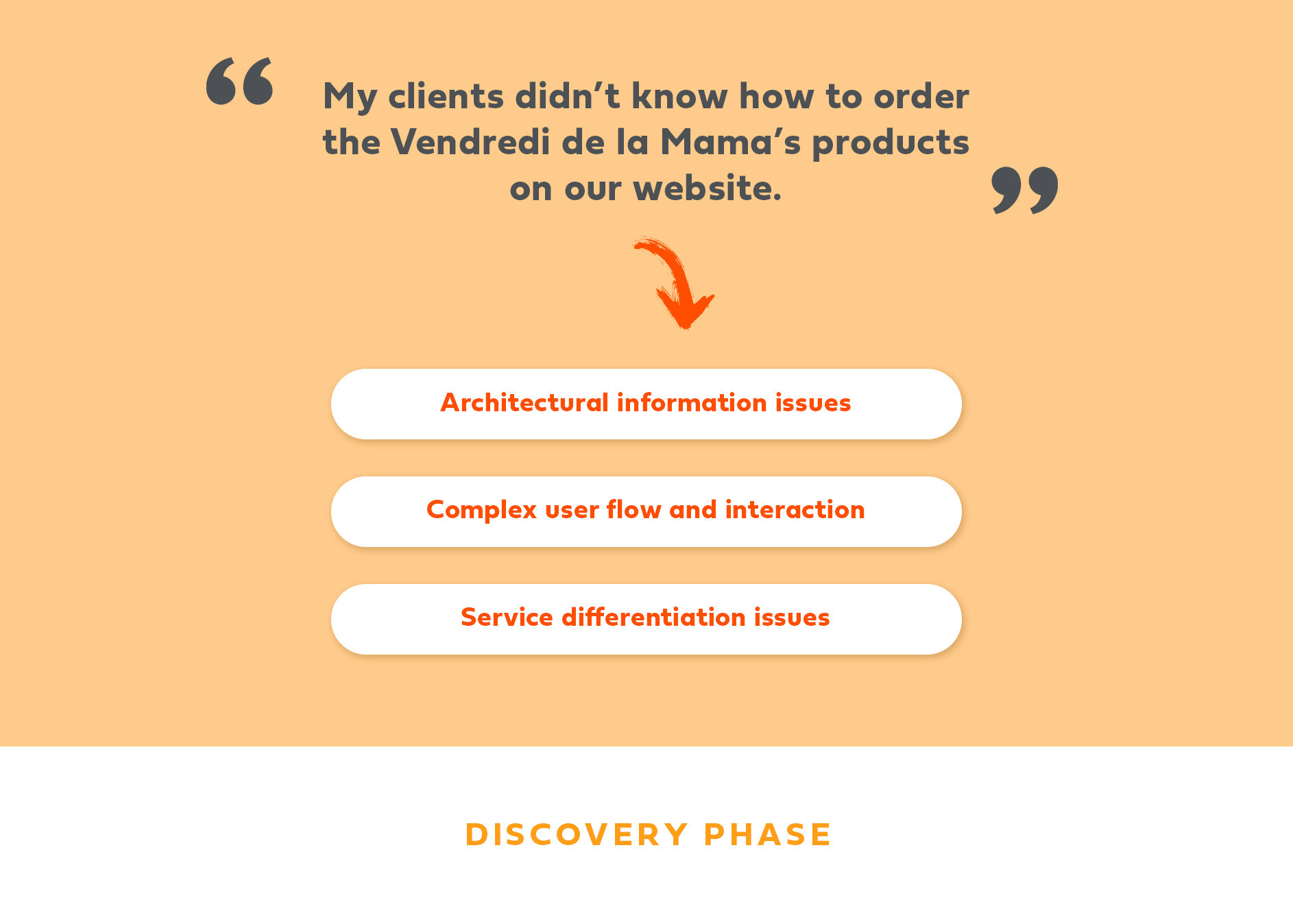 Throughout the discovery phase, firstly we did secondary

research

.
The purpose of our research on the online ordering market in France, to better understand the subject and the market. We had also an interview with Loubna, one of the Co-Founders of Meet My Mama to learn more about their goals for this mission.
Then we compared Meet My Mama's features with 5 competitors that have similar services. The conclusion is Meet My Mama still lacks interesting features such as menu order, food preparation instruction, and food tag which are important for users to have a better experience in tasting world cuisine.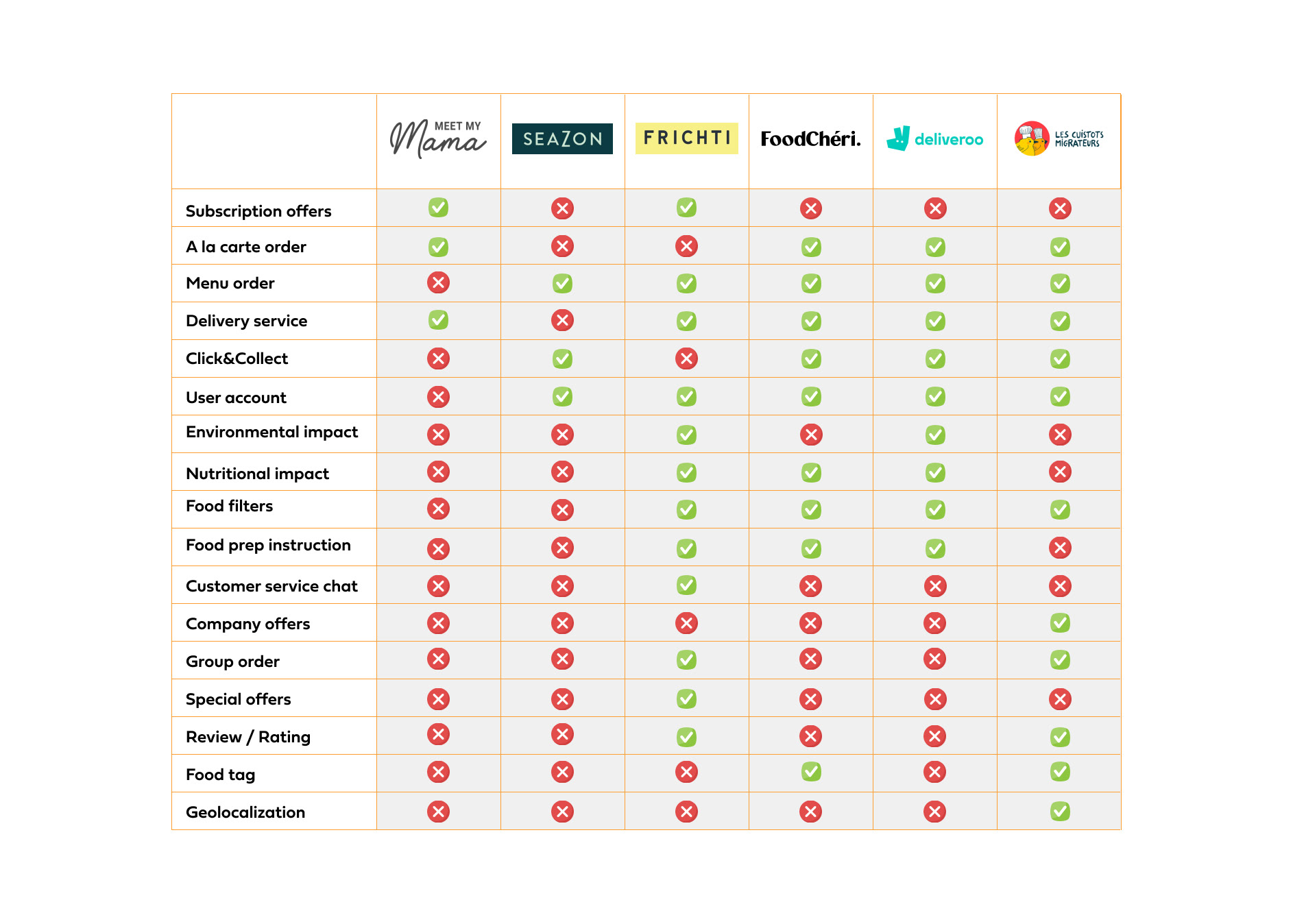 Next, we conducted an interview with 5 potential users and a survey that had 67 responses to dig deeper into the user 
which will later help us in defining the problem. 
The insights are:
"When I do online order, it's a moment of pleasure for me."
"It's important to have appealing images and know what I am going to eat."
"I'd like to be surprised by unknown flavors, but I have to be sure that I am going to appreciate it"
After collecting all the data, we placed and organized it in an affinity diagram, then we used the empathy map to define better our user.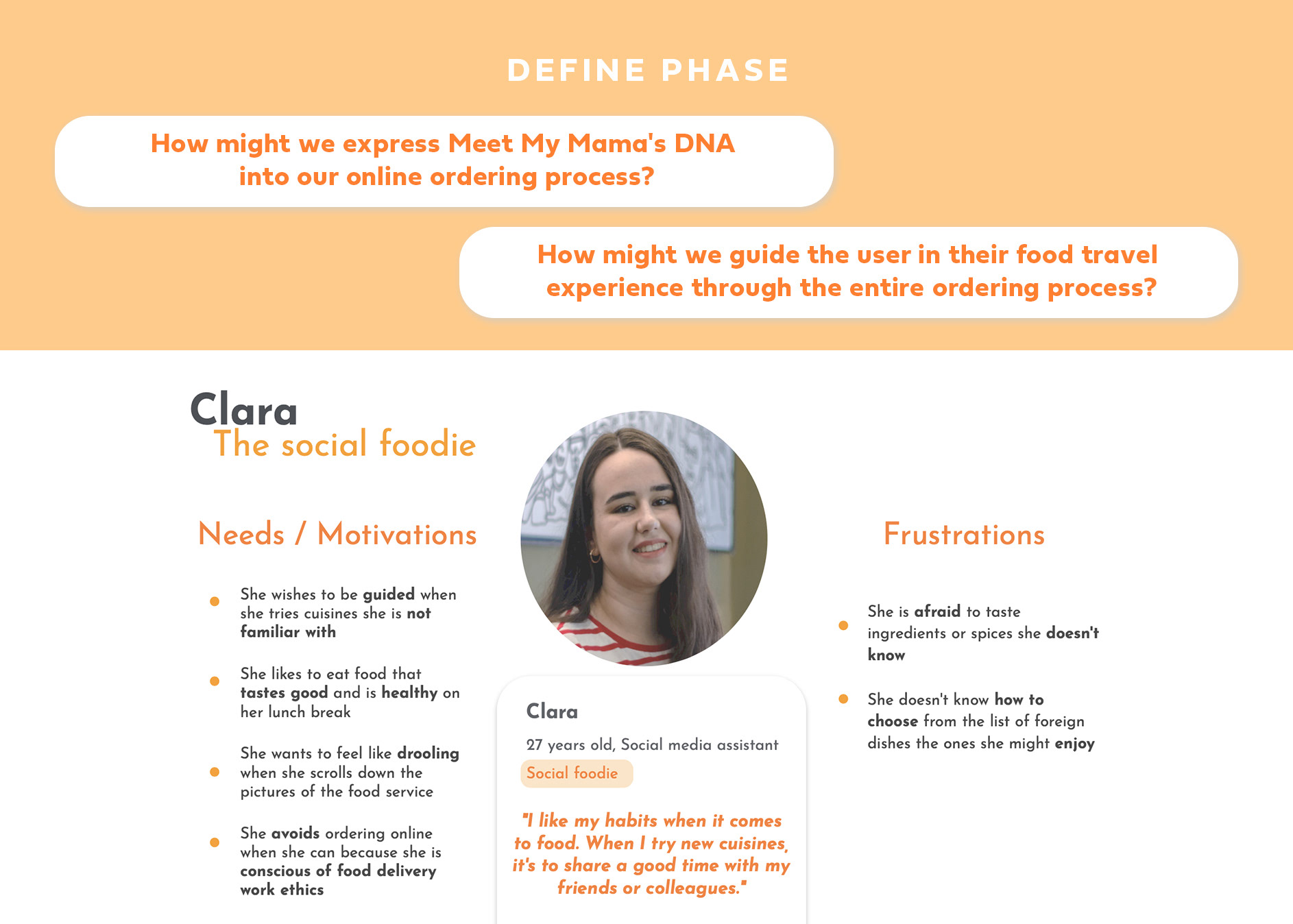 To resume this phase we decided to go on 2 points in order to accomplish our mission:
1. Create an instructive interface. To guide users all the way experiencing word cuisine, and be more transparent and understanding of what's behind the scenes.

2. Make the user experience easy to use and to understand while keeping the brand guideline.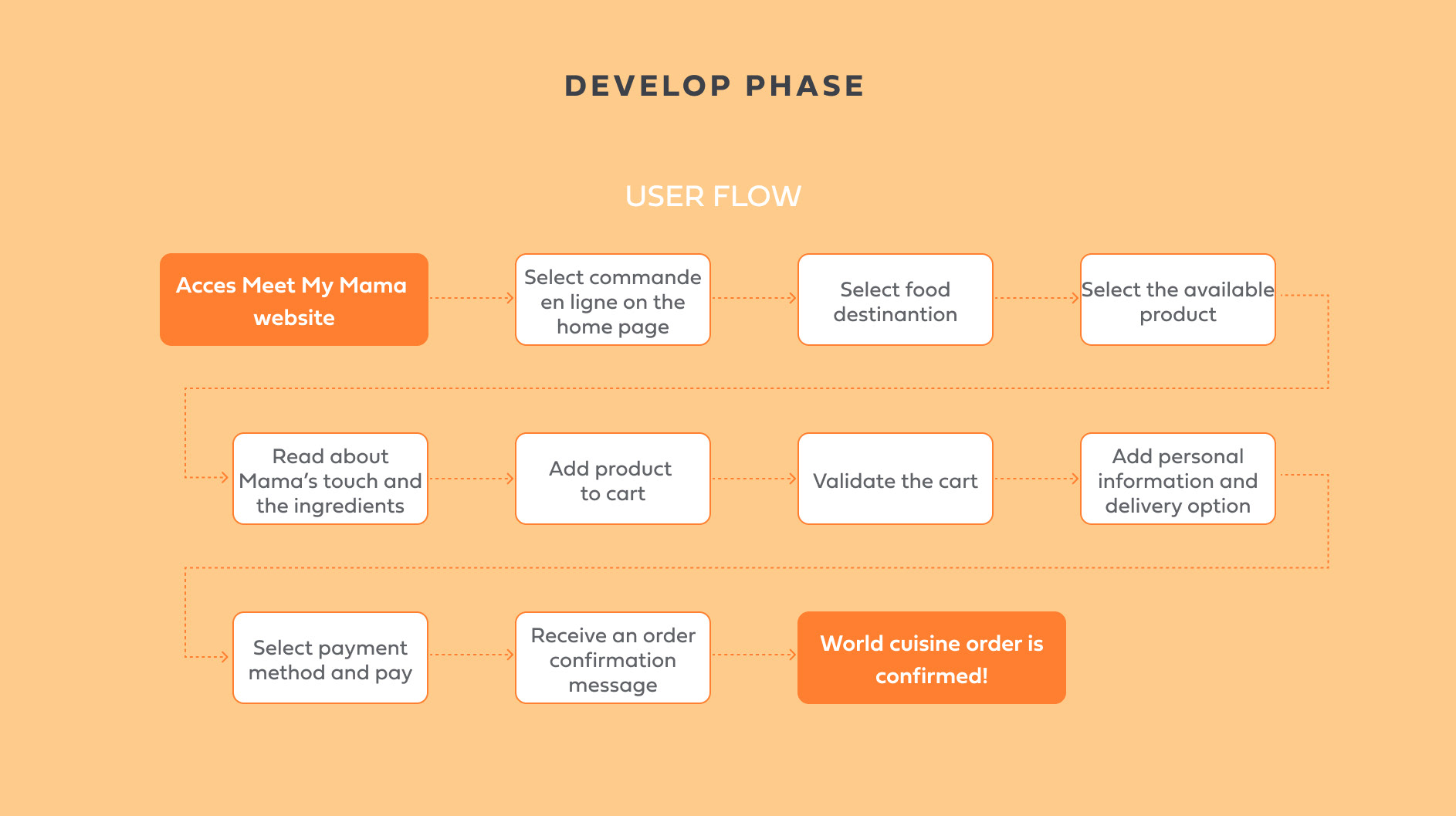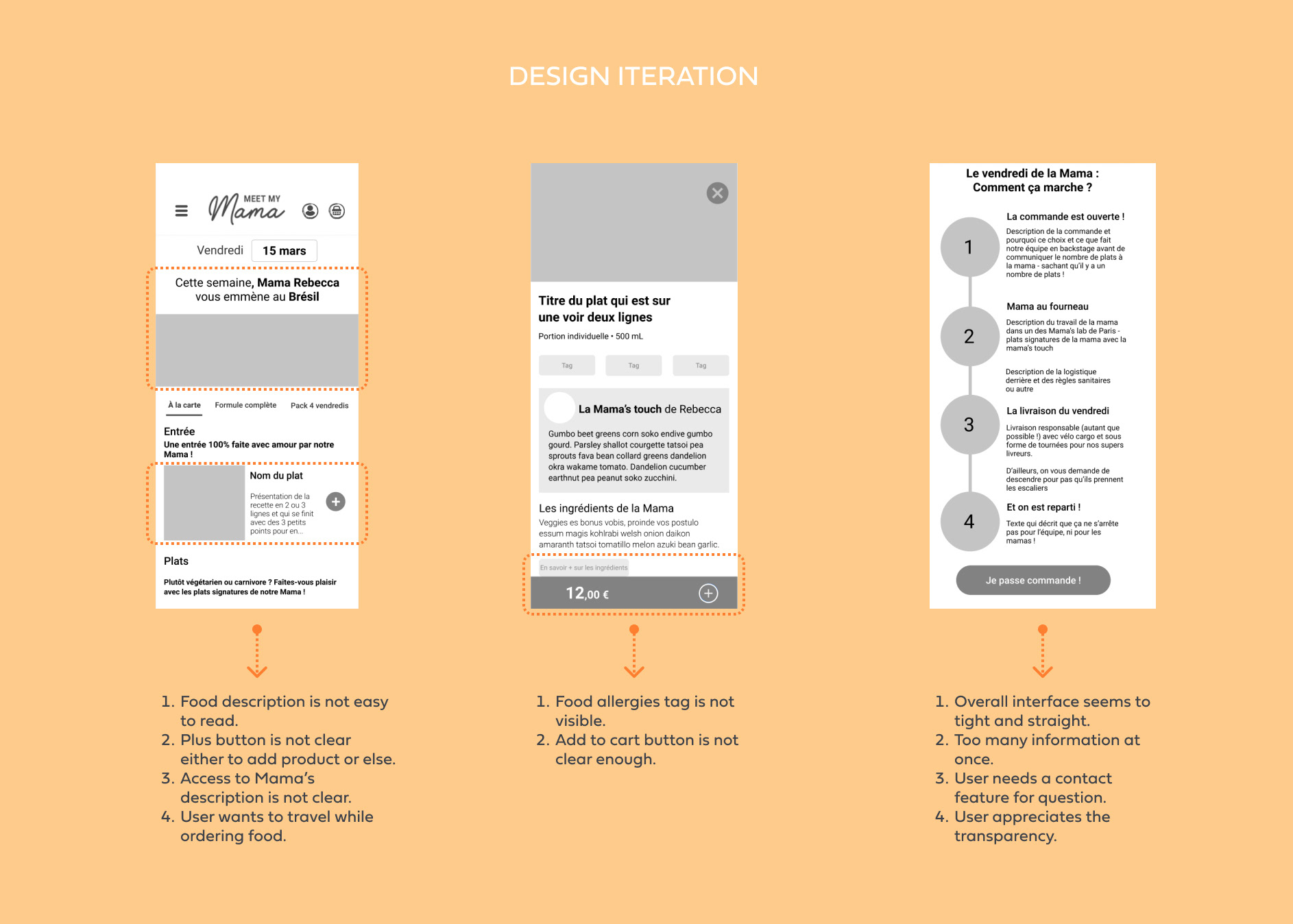 For this development phase, we started by ideation workshop at Meet My Mama's office using the crazy8 method to then help us create a new user flow to lead the user to a better experience.  Then 
and we collected all the insights to our Mural workspace and we used the MoSCoW method to prioritize new features to develop.
Then, we tested the mid-fi prototype to 5 potential users to be able to do design iteration. According to the test, we need to modify our design to connect the user's needs.
Next step, we moved into the fun phase where the shapes, sizes, and the colors meet: